About Us
Our Firm
Educate. Guide. Support.
Our mission at Johnson Financial Strategies is to support people on their financial journeys, and that looks a little different for everyone. Whether you need clarity about what you have, an actionable plan to achieve your goals, or accountability to help you stay focused on what's important, we're here for you. We build close relationships with our clients so we can better understand your values and goals, and we give you the knowledge and resources you need to navigate your wealth with confidence.
As a CERTIFIED FINANCIAL PLANNER™ with more than 15 years of experience, we're adept at identifying opportunities and risks in your plan you might otherwise miss. We take a comprehensive view of your financial world, and we spend time educating you so you can see how each decision impacts your short- and long-term goals. We're here to guide you and offer a professional perspective so when the time comes, you feel empowered to make the best choices for you.
Meet Our Founder
Helping to plan your future
The CFP® Designation
Leverage our extensive expertise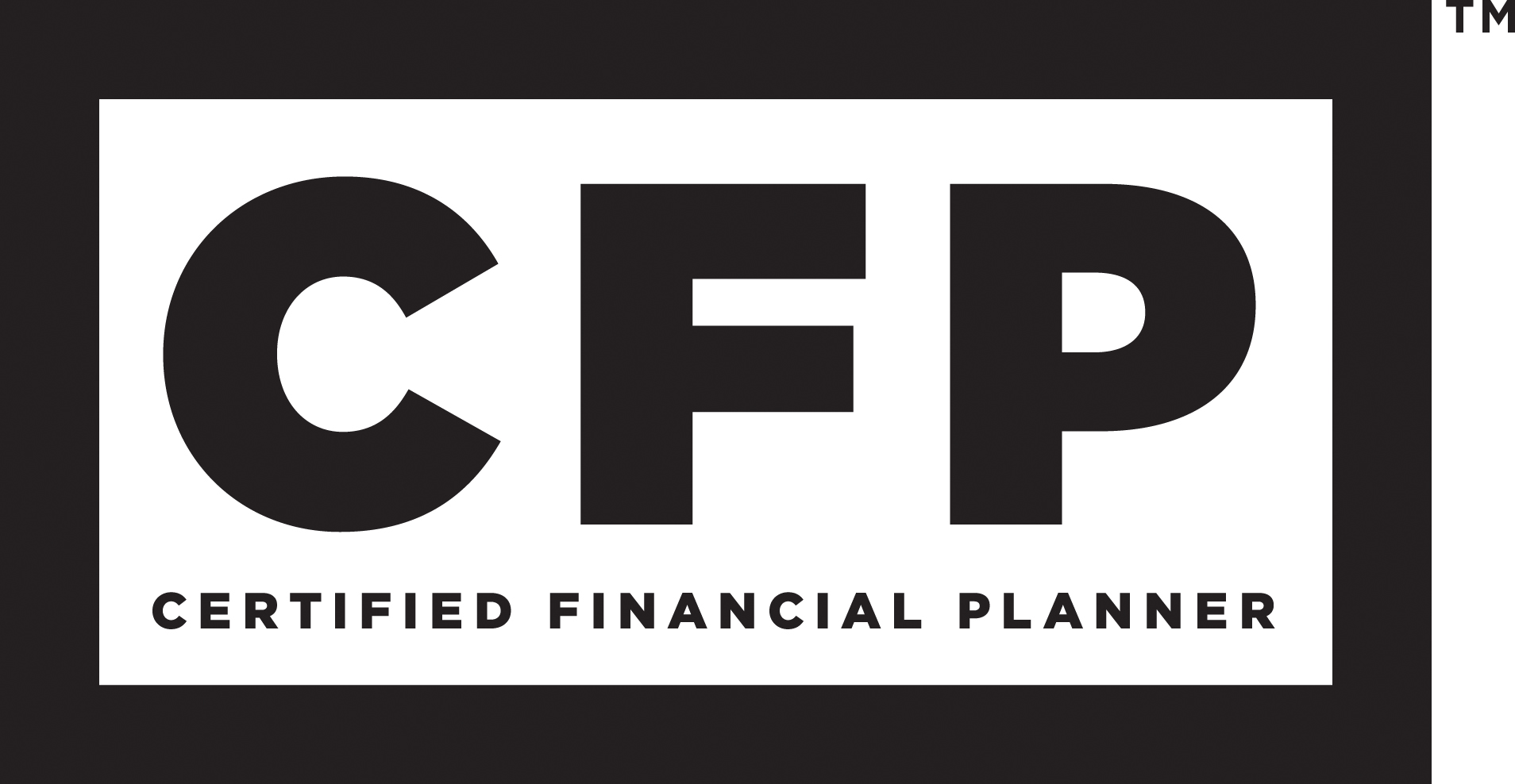 What is a CFP®?
A CERTIFIED FINANCIAL PLANNER™ is someone who's taken the time to increase their knowledge of important financial planning concepts. They have a fiduciary responsibility to serve their clients' best interests above all else, and they possess valuable knowledge about a variety of planning principles.
A Higher Standard
To become a CFP®, individuals must complete seven courses covering the foundations of financial planning such as investments, tax strategies, estate planning, and retirement planning. To earn their designation, professionals must then complete a 180-question exam and commit to adhering to the CFP Board's strict ethical standards. To maintain their designation, a CFP® must also complete 30 hours of continuing education every two years.
The CFP® Difference
It's become the norm for many financial professionals to call themselves "planners," but that title isn't always as accurate as it sounds. True financial planning involves a holistic view of your financial world, not just selling products or managing investments; and at Johnson Financial Strategies, we wanted to do more for clients. We wanted to provide comprehensive support for our clients' financial worlds and put their interests above all else. We wanted to offer an extra level of knowledge and insight so they felt confident pursuing their goals. In short, we wanted to hold ourselves to a higher standard and provide the best service possible to our clients because we believe that's what they deserve—so we became a CERTIFIED FINANCIAL PLANNER™.
Our Alliances
Working together for you
Effective financial planning can sometimes require a team of experts working together to serve your best interests. In such situations, we are the quarterback who makes sure everyone is working together to achieve the best possible results. If you have existing team members you trust, such as your CPA or attorney, we are happy to work with them, and we can also bring in our subject-matter experts as needed. Some of our strategic alliances are detailed below.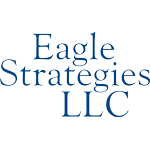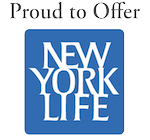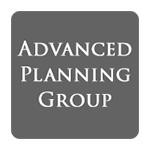 Eagle Strategies LLC
Through Eagle Strategies, Jonathan Johnson provides fee-based financial planning, investment advisory services and access to investment management programs. Eagle Strategies LLC is registered with the Securities and Exchange Commission as an "Investment Adviser" and is an indirect, wholly-owned subsidiary of New York Life Insurance Company. Click here to learn more.
New York Life
Jonathan Johnson and his fellow financial professionals are proud to be affiliated with New York Life Insurance Company. New York Life and its wholly owned subsidiaries provide life insurance, fixed annuities, and long-term care insurance. A mutual insurance company, New York Life is one of the largest mutual life insurance companies in the United States, and holds the highest financial strength ratings currently awarded to any U.S. life insurer from all four of the major credit rating agencies: A.M. Best (A++), Fitch (AAA), Moody's Investor Service (Aaa), and Standard & Poor's (AA+). (Source: Third-Party Ratings Reports as of 9/30/21.)
Advanced Planning Group
The Advanced Planning Group collectively leverages years of practical experience and disciplines in law, accounting, and financial services, in order to provide New York Life agents with unparalleled assistance in estate, business, and life insurance planning. Because the Advanced Planning Group supports agents who have a nationwide clientele, the group has insight consulting on estate and business plans at all levels of wealth across all 50 states. The Advanced Planning Group is called to action to advise on hundreds of business and estate plans each year; and that means Jonathan Johnson can bring experience, value, and insight to your situation. The Advanced Planning Group does not provide specific legal, tax, or accounting advice. Consult with your own advisors for legal, tax and accounting advice.
Our Process
Your Financial Planning Guide
Here at Johnson Financial Strategies, we're here to help guide you through the often overwhelming process of creating a financial plan. Click on any step to learn more.
Step 1: Review
Every family's financial situation is unique. That's why it's so important to find out as much as we can about you and your financial goals. The more we know about you, the more precise recommendations we can make and the more we can help you. As a result, we may take some time to discuss your hopes, dreams, and objectives, and the things that really matter to you. This is the basis for the first meeting with anyone we sit down with.
Step 2: Analyze
As needed, we will work with you to identify and prioritize your objectives, and then help establish benchmark goals. This is important because we live in a world of unlimited choices. People often fail to achieve objectives because they try to accomplish too much at once, or they don't attach specific deadlines to their goals. By breaking down your goals to specific objectives, you can look at available resources and decide which goals are realistic, and which should be adjusted and scaled down.
Step 3: Develop
Based on our conversation and analysis, we can recommend the steps that it will take to help you achieve your financial goals.
Step 4: Coordinate
We regularly coordinate insurance and financial activities for clients with the other members of their team of financial, tax, and legal advisors. We can do the same for you.
Step 5: Implement
We'll implement your strategy, and work closely with you and your other third party professionals to ensure its success. We'll monitor progress and provide ongoing service as your needs and situation change over time.
Step 6: Monitor
This is not a one-shot deal. Strategies need to be adjusted periodically as your life and the economy changes. We will work with you over the years to help keep your strategy on track with your changing needs.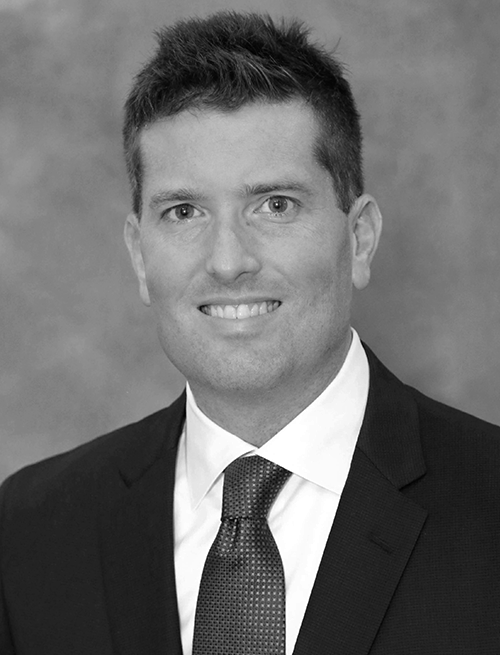 Jonathan Johnson, ChFC®, CFP®
Owner & Founder
Jonathan is the Owner and Founder of Johnson Financial Strategies LLC. Jonathan Johnson entered the financial services industry in 2006. As a young executive with a growing family, Jonathan easily relates to successful professionals also focused on balancing their family and career goals while accumulating wealth. Jonathan is uniquely positioned to help young families plan for their family's future and their financial futures – early in their wealth accumulation journey.
Education and Designations
Bachelors Degree - Jonathan graduated with a BBA in Finance from the University of Texas at Tyler.
Jonathan resides in Bullard with his two boys, Christopher and Daniel, and his daughter Meagan. Jonathan is an active member in his church where he serves as the Sound and Video Director & Website Administrator. With a passion for endurance sports and an active member in the East Texas Tri-athletes club, Jonathan can often be spotted cycling or running in the community.
Jonathan is a pilot and generally flies for business and personal adventures, about 100 hours per year. He has completed several Ironman races and has a huge passion for endurance sports such as swimming, cycling, and running. Interestingly, he solves a Rubix cube before every seminar he gives because it helps to get him in the right mindset. He also loves music, so he sings in a quartet at church and actually went to college on a music scholarship for trombone.